Types of 3D modeling services that architects need to master today
Almost every architect today uses the 3D model as an exterior and inner design tool. This software offers an easy way of bringing a design to life. But we'll never dwell upon how functional 3D modeling is to us. Let us instead examine some architectural 3D visualizations that architects may have in store. They are suitable for nailing your nails every time.
3D modeling has become almost indispensable in recent years as an architectural tool. It allows architects to easily and quickly bring their designs to vitality, allowing them to visualize and explore their ideas in a way that is impossible with traditional 2D drawings.
In addition to being a valuable design tool, 3D modeling is also an excellent way for architects to communicate their ideas to clients and other design team members. By creating photorealistic renderings and animations, architects can demonstrate the look and feel of their proposed buildings and help stakeholders better understand and visualize the final product.
Many different types of 3D modeling software are available to architects today, ranging from free and easy-to-use options to more complex and powerful tools. Some of the key features to look for in a 3D modeling program include the capability to create organic shapes, the power to modify and adjust designs quickly, and the ability to output high-quality photorealistic renderings. No matter your specific needs and goals, there is likely a 3D modeling program out there that can help you achieve them.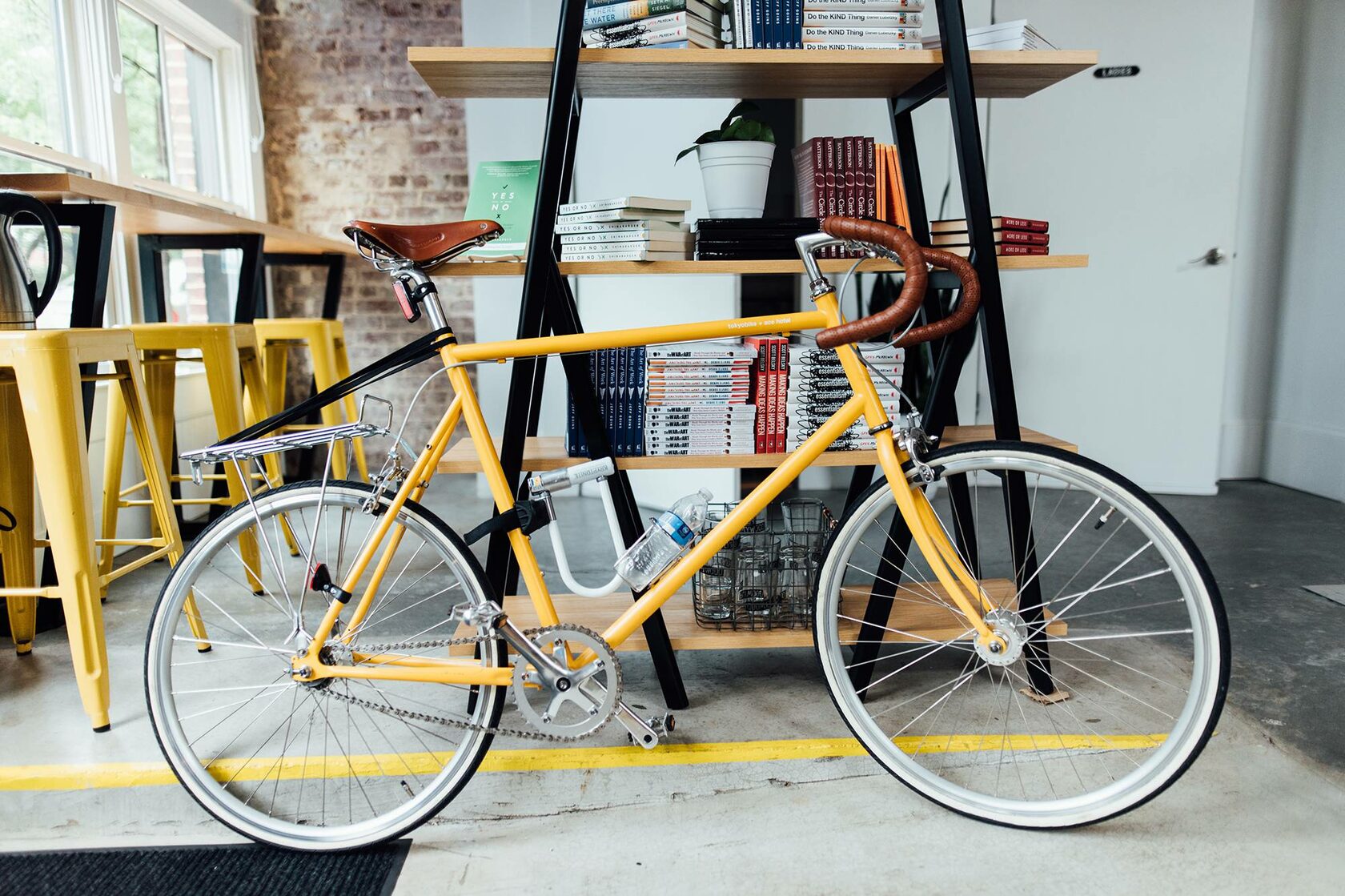 Parametric Modeling: A Key Tool for Modern Architects
Parametric modeling is a widely used technique in contemporary architecture, allowing professionals to easily modify and update their designs based on changing requirements or constraints. This is achieved by using parameters, variables that can be adjusted to alter the shape or behavior of an object.
Architects can quickly and easily make design changes without starting from scratch by utilizing parametric modeling in conjunction with CAD software such as AutoCAD Architecture. This is particularly useful in the early stages of a project when methods are still being refined and iterated upon.
Building Information Modeling (BIM): The Future of Architectural Design and Documentation
Building Information Modeling (BIM) is a powerful tool revolutionizing how architects design, document, and manage their projects. BIM involves creating a 3D model of a building that includes all relevant information about its geometry, surfaces, and systems.
This information is then used to generate detailed construction documents and schedules and can also be used to simulate and analyze the performance of the building. BIM is an essential part of the architectural workflow and is used by many leading firms worldwide. With the help of BIM, architects can work more efficiently and effectively and deliver higher-quality projects to their clients.
BIM Modeling
Building Information Models (BIM) can help architects, construction, and architecture professionals collaborate in a more intelligent 3D design process. BIM allows designers to generate 3D models showing their construction site's physical and functional properties. The system offers a network-friendly way for AEC experts working on the same projects to see the building as a full-scale system. See the movie:
Direct Modeling
Direct models allow the construction of complicated 3-D objects with simple shapes and different shapes. When we add another or change one, our overall geometry won't change. This kind of 3D modeling is perfect for rendering photorealistic images.
Display them at a presentation or in a photo gallery, socialize with your client, or enter architecture designs and competitions. It allows quick testing of several different design ideas by experimenting with the same technique. Then there is the freedom to modify 3D objects without the constraints of a specified set of parameters.
Spline Modeling
In these models, a spline is a 2D element, lines and circles, used to create 3D shapes with complex structures. Sometimes spline models help in rapid 3-D modeling using many curves as the tools can create Bezier curves, for example.
A common way for such modeling is to get a 2D outline of your item and use a lathe modifier to rotate around it, resulting in a 3-dimensional model. Spline has numerous disadvantages; one major one is that it is impossible to use UV to unpack them. So it is impossible to create a UV map for adding texture to such objects. You may change these meshes if necessary.
Polygonal modeling
These methods of building 3D models are very versatile. Here you can create something in a mesh composed of polygons with three straight sides and essentially "building blocks. "The detail varies with the polygon count, and the higher this number, the better the model you can get.
Polygonal modeling is a two-step technique: high poly model rendering takes hours. It is typically used for creating still photography realistic images. Low-poly models are much more efficient because they have fewer details. They use them for creating AR and VR animations.
3D interior modeling
Architectural architects use the three main types of 3D models to demonstrate the technical aspects of the building. You need a 3D interior design to attract investors during the pitch period. The internal layout of each space is the most significant sales point in a building, and 3D interior design makes rooms look stunning.
With this tool, the artist may edit furniture pieces, decorative materials, and other materials to a high standard. The best interior design software for building and interior designers lets clients customize a building interior, and interaction helps them feel involved with the design process.
Industrial Design: Collaborating with Architects to Create Functional and Aesthetic Products
Architects often work with industrial designers to create functional and aesthetically pleasing products. 3D modeling software is a valuable tool for this type of work, as it allows designers to develop and test various concepts quickly and easily.
Industrial design involves creating functional and aesthetically pleasing products, and 3D modeling software is essential for achieving this. It allows designers to experiment with different shapes, sizes, and features and see how these choices affect the final product. By using 3D modeling software, architects and industrial designers can collaborate more effectively and bring innovative and well-designed products to market.
Generative Design: Exploring a Range of Design Options Quickly and Easily
Generative design is a type of 3D modeling that uses algorithms and machine learning to create designs that meet specific criteria. It is beneficial for architects looking to develop complex or organic shapes or who want to explore a range of design options quickly.
It allows architects to input their desired constraints and objectives, generating a range of design options that meet these criteria. This can help architects save time and effort in the process and lead to innovative and unexpected solutions. Using this method, architects can quickly and easily explore various design options and find the one that best meets their needs and goals.
Parametric modeling
For parametric modeling, the approach is much more mathematical than direct modeling. This allows creating and editing of models using a set of parameters. The resulting models determine the characteristics of each model component and the relations between them. All object creation is performed by modifying the existing parameters. Every modification is essential in the design of an object. This allows you to see a potential solution immediately. Show your architecture project in art mode using AI technology.
Wireframe
Often referred to as an edge model, a wireframe defines the outline of 3D objects. The artist subsequently fills out the area where a line intersects polygonal shapes. Wireframes can be made using simple but fast 3D rendering tools. If your client needs some quick info, it's an ideal tool. The devices will be used on houses with simple layouts. It is tricky when projects are complex processes. Building 3D shapes may take some time, but it can be wildly inaccurate. Here are examples:
3D CAD Modeling
CAD software is used to transform images into 3D with sophisticated algorithms. It's used to make 3D drawings of buildings ranging from simple homes to high-rise ones. CAD models are precise, allowing them to view the interiors and exteriors of buildings accurately. The architect can change the colors and decoration of the building to improve the project development. Let's see a couple of examples.
Soft skills of 3D artists
It takes far more than being a high-quality 3D artist to become an expert in software development. Quality depends significantly upon your skillful software, but communication, teamwork, and creativity play important roles here. Often, great 3d artists are in teams and should work together even though they usually work individually. You must ensure you get a solution that appeals to everyone, and communications are essential in making everyone as happy as possible.
Working as a freelancer
The career path in 3d animation is wide open. 3D artists are often needed, no matter the specialty. They are best expressed in freelance writing. Since artists always want more money, freelancing has gained more interest. It's an unrivaled option for many 3d artists. However, working freelance is more than just for sanity or entertainment. Having no salary means securing jobs or making money in 3D art freelance.
Demand for jobs
In the construction industry, 3D artists are needed for the future. Regardless of specialization, 3D arts are incredibly competitive. Many of our 3D artists don't need a degree to get places. Although 3D Artists make excellent money, it is often difficult to get good shows if one is starting. Do not expect to be paid six figures immediately, as you've got to start modestly with fewer portfolios.
Tell me about the role of 3D artists.
The definitions of an architect and 3D artist generally pertain to those who assist clients with visualized projects and buildings before they are created. It can benefit several design aspects, from presentation to marketing products in future homes. 3D artists work with architects on many levels to beautify their work.
As 3D modeling services advance and become integral to the design process, architects and construction professionals are turning to CAD software and other free software options to bring their architectural projects to action. Using tools like AutoCAD architecture and graphical algorithm editors, architects can create detailed, photorealistic architectural visualizations that help clients better understand their designs and make informed decisions. Additionally, BIM and parametric modeling allow architects and designers to streamline the entire project, from conceptual design to project documentation.
In interior design, 3D modeling and digital rendering are becoming increasingly crucial for bringing concepts to life and making them more accessible for clients to visualize. Whether working on commercial or residential projects, 3D artists can use software like AutoDesk to create detailed, renderings that showcase vital features, textures, and finishes. These renderings can be used in marketing, client presentations, and virtual reality experiences.
But 3D modeling isn't just useful for architects and interior designers but also a powerful instrument for industrial designers, product developers, and film industry professionals. With the ability to easily modify and create organic shapes, the possibilities are endless for using 3D modeling software to bring ideas to life. And with the increasing emphasis on sustainability, tools like AutoDesk Revit and sustainable building design software are becoming essential for designing energy-efficient, environmentally-friendly structures.
Programs used by 3D artists
Tell me about the most common 3D architectural application and how does it work? So we'll divide them into disciplines and list the leading applications from each discipline.
Modeling
During the development of a model, architects can restructure the model to a professional design. SketchUp and TinkerCAD are widely used 3D modeling tools. The software is complex and adaptive and may prove tricky at times.
While learning to master the tools may prove challenging, it should become accessible, and it is also possible to change the program to a newer system. Plus, as these are commonly used, your users will likely prefer your software more than others. For someone interested in learning 3D modeling, you should use Blender, a free 3D modeling software.
Rendering
It is a typical 3D modeling task that 3D designers face and a challenging task. Not only is rendering extraordinarily complicated, but it requires substantial computing resources. The most efficient 3D rendering is Maxwell.
Maxwell's mastering is not an overnight nightmare because of its simplicity compared to the others. A lot more costly, Maxwell makes his works unobtainable for most new artists. When you start, you could try Cinema 4D - 3D rendering.
Animation
Almost everybody is a huge fan of animated films, but everything was done by hand, frame-by-frame back then. Changing technology can make things even easier or not, and software solution speeds everything up but adds new challenges to this practice. Image tracking and CGI were primarily impossible to achieve in the past few decades, and unity, Adobe Animate, and 3DS Max are leading software applications for animated architectural projects.
Drawing
Most artists began to work with drawings because that is the most widespread artistic discipline. Although CorelDRAW and PhotoshopCC are not perfect combinations of pens and pens, CorelDRAW also offers an excellent deal. This is a standard tool used in general drawing, not just architecture. Like other tools for 3D artists, CorelDRAW and Photoshop are complex, so that you might start slowly with GIMP and Krita.
Conclusion
In architecture, 3D modeling services have become integral to the design process. These services enable architects to create realistic and detailed representations of their ideas, from conceptual design to project documentation. With a variety of CAD software options, including free software and AutoCAD architecture, as well as specialized software such as AutoDesk Revit and graphical algorithm editors, architects can bring their visions to life. 3D modeling can also be used for interior design, BIM modeling, and sustainable building design. In addition, photorealistic rendering and visualization techniques allow for creating stunning and immersive client presentations. Whether working on individual architectural projects or entire building design plans, 3D modeling services are a powerful tool that can help architects save time and money while creating high-quality designs. With so many options and capabilities, it is no wonder these services are a valuable resource in the industry.